All Kanzashi products are handmade in the JAPAN
Thank you for your interest in our products.
We look forward to providing you with the highest quality Silk Made Kanzashi.





Please be informed that we will be closed for the New year's holidays
from December 24th 2022 ==>> January 9th 2023.
For guaranteed delivery before Christmas, please place orders by 7th December 2022.



How to Order

We can ship items from Japan to all over the world. We had shipped to many countries:
North America, Europe, Asia, Oceania....

We accept only PAYPAL payments.
If you do not have a PAYPAL account yet, you can create one from the PayPal login page, before concluding your order.


Simply send us an email and we will send you an invoice through Paypal.
Once payment has been received we will ship your beautiful Kanzashi piece.


Request Price Quote
We will gladly give you a Total Cost (incl shipping and handling) quote in advance of your order.






1

Please email us and let us know which Items you would like to buy.

E-mail to us the following matters.

*The name of goods(Item Number) and quantity and Your Country.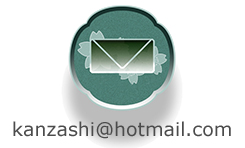 2
We will email you back with a quote.

Total cost of your order including shipping/handling,

Stock status of Items, and Production time, Shipping time.





3
If the quote is satisfactory and accept the total cost, please email to us.

Your e-mail should contain;

Your full name
Your full address (include zip code and the name of the country)
Your phone number

We will send you an invoice through Paypal.
When we receive payment from you, we will send the goods to you.





PAYPAL (Credit card payments are accepted only through PayPal )
Paypal is the fast, safe and secure way to pay for your goods. Paypal is simple to use.
If you have a credit or debit card and an e-mail address,
you can pay with Paypal. Paypal accepts Visa, Master Card, Discover and American Express credit cards.
If you are not a member of PayPal, please register by clicking the link.




We deliver the goods door to door by EMS(INTERNATIONAL EXPRESS MAIL SERVICE) or e-packet.

EMS : Traceable, full insurance.
e-packet : Traceable, insurance up to 6,500 JPYen

Track&Trace
click here


update 2022/07/01
There was no Parcel that had been lost or damaged since we started this website 1999.




All KANZASHI's are packaged in our simple gift boxes.
click here


If you are not completely satisfied with your purchase, you may exchange it or return it for a full refund within one week after recipt of the goods. But please do inform us first by e-mail,before returning the goods.(We are sorry but we cannot refund shipping charges.) We simply ask that you return the item in the same condition in which it was received.
After recipt of the returned goods,we will,before sending you the refunds, deduct the shipping and costs for returning you the money. If the goods are over one week in your posession, or you have already used them,you can neither change them with other goods nor return them.

We keep your personal information strictly confidential. We will not sell, trade, or rent your personal information to any third parties. All information and correspondence is handled with discretion and care.




FAQ


Q: What form of payment do you accept?

We can only accept credit card payments via PayPal.
If you are not a member of PayPal, please register by clicking the link. Paypal
DO NOT send your credit card details via post or email,
as we cannot accept such payments.



Q: Do you ship your product to my country?

Yes, we ever ship to
Australia, Austria, Belgium, Brazil, Canada, Denmark, Finland, France, Germany, HongKong, Ireland, Italy,
Jamaica, Malaysia, Mexico, Netherlands, New Zealand, Norway, Poland, Portugal, Russia, Singapore, South Africa,
South Korea, Spain, Sweden, Switzerland, Taiwan, Turkey, UAE, United Kingdom, United States of America.

update 2022/3/16
There was no Parcel that had been lost or damaged since we started this website 1999.


Q: How long does it take to receive an order?
Can you guarantee exact delivery date?

After your payment is received,
In-stock items are shipped within 1-2 days plus shipping time.
Out-of-stock items usually takes 6-8 days production time plus shipping time.

We can give you the approximate delivery date. ( example below )

Example
Item k-32, Ship to USA (L.A.).
kanzashi k-32 production time ==>> 6 days
shipping time ==>>4-5 days


Sometimes customs inspections, weather conditions can cause delays.
We cannot guarantee the exact delivery date.

Shipping time.(from Japan)

EMS(ExpressMailService) tackable
NorthAmerica 4-6 days
Oseania 4-5 days
Europe 5-8days
Asia 3-5 days

e-packet service
NorthAmerica 7 days
Oseania 7 days
Europe 8 days
Asia 4-7 days


Q: Can I order by phone?
We do not take phone orders.

Q: Can I get a printed catalog?
We do not print a consumer catalog;
however our current products can be seen on line.
The website is constantly changing: check back frequently for the latest updates.

Q: Do you have wholesale prices?
Yes, we offer wholesale, bulk order prices.
Please take a look at our Wholesale page for pricing information.

Q: Do you sell Kanzashi parts?
Sorry, We do not sell or make parts for Kanzashi.

Q: Do you have a shop I can visit?
Unfortunately no we don't have a shop .
We work solely over the internet and through mailorder.


NOTE
Please be aware of possible international duty costs.
We MAYA is not responsible for any duty charges.
Please check with your country's customs agency.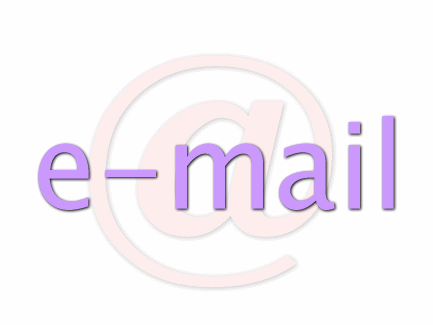 MAYA
Japanese Traditional Arts and Crafts.

3-118-2, Beppu, Kumagaya City,
Saitama, JAPAN 360-0856

Shiro Suzuki

( Open Monday through Friday from 10AM until 5PM Tokyo Japan Standard Time )

Japanese name and address
Koubou Maya
Saitama Ken, Kumagaya Shi, Beppu 3-118-2
Yubin bangou 360-0856